Dryer fabric Application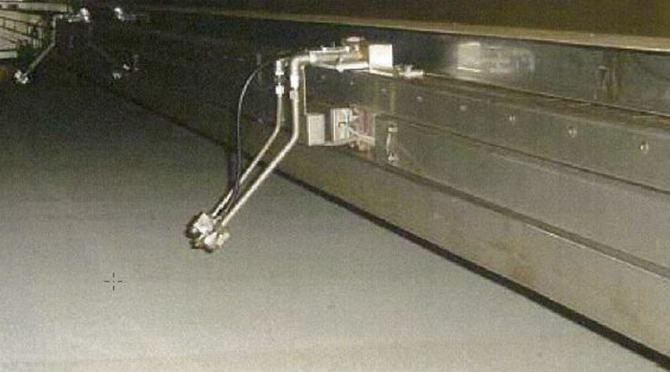 Dryer Fabric Application combines chemical(Clean Keeper®), equipment(Mist Runner® or Shower Runner®) and knowhow to reduce stickies & paper dust on the dryer fabric surface.
Key Benefits

Production increase
Runnability increase
Fabric life extend
Mechanism of DSP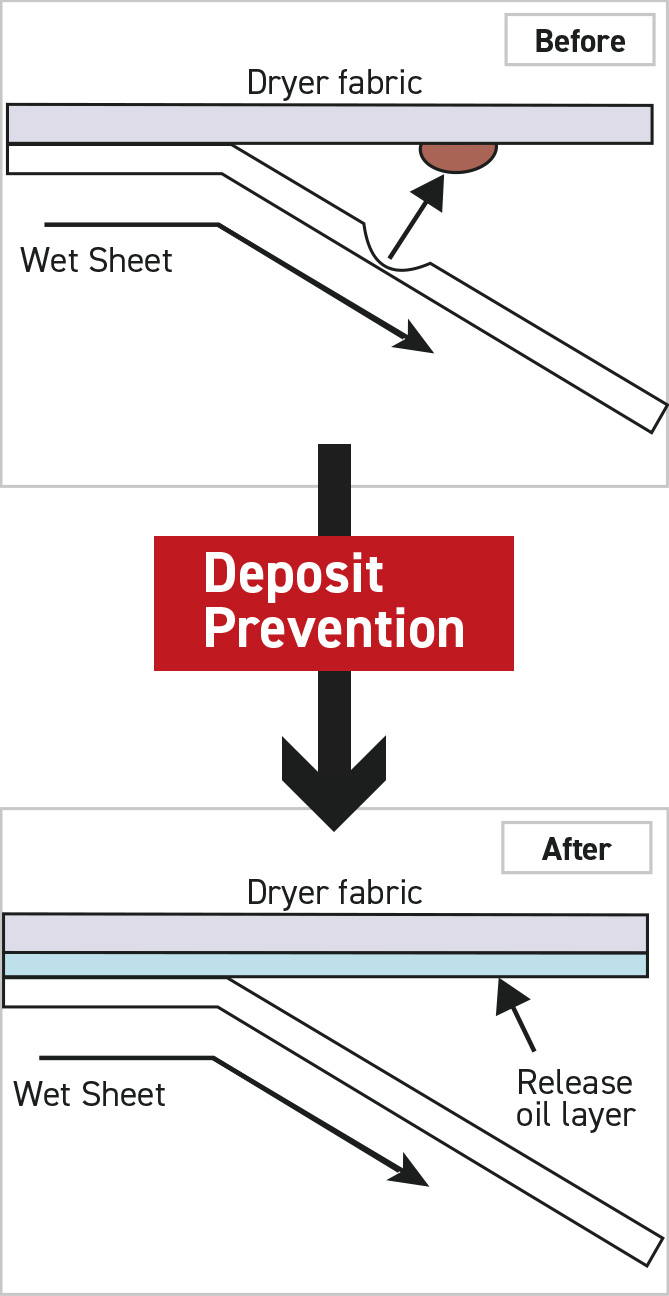 Equipment
Shower Runner
Impact of spray
High spray impact by special nozzle establishes chemical coating not only surfece but also inside of running fabric.
Even spray
Nozzle scanning speed is adjustable to be fitted with machine speed to spray chemical evenly.
Small amount of spray
No bad influence on fabric dryness.
Chemical Products
Select the Best Chemical Product for the deposit from more than "100 kinds".
Chemical Performance
=
Oil × Viscosity × Formulation
To be chosen according to the conditions as follows;
Component of deposits

Fiber (Dust) , EVA, e.t.c.

Application point

Can, Fabric and Calender roll

PM condition

Surface temperature, roughness , e.t.c.

Sheet condition

web moisture, smoothness , e.t.c.

Paper grade

Food contact, P&W, e.t.c.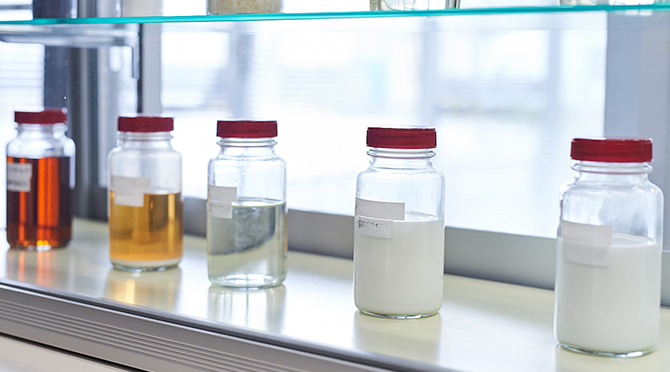 ---
Cleaning Effect by HP Cleaner.